Dear Friend,
Wow! In just a little more than a week it will be Christmas. I can't believe it; 2014 has flown my so quickly!
In order to get everything to you — Wednesday the 17th will be our last shipping day before Christmas.  That means that all orders for Christmas MUST be placed by MIDNIGHT on Tuesday the 16th.
And that means that all Christmas promotions will end at midnight as well.
Here are the details of the promotions that are about to end……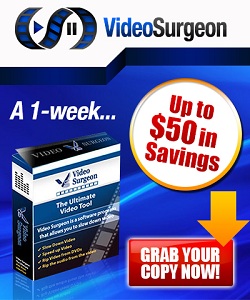 Video Surgeon (Mac)   $119 –>   $78   ($41 Savings)
Video Surgeon (Win)   $119 –>   $78   ($41 Savings)
Physical CD                  $9.95 –>  $1    ($9 Savings)
That's a $50 savings if you order the CD version – a discount of 40%.
PLUS —- We offer $4 flat rate shipping anywhere in the world.
The CD is shipped in a 4-color CD/DVD case that looks great and is suitable as a Christmas gift. Use the link below to grab this special Black Friday / cyber Monday offer.
http://shopping.videosurgeon.net/v2/discount/black_friday/
Here is wishing you and yours a healthy, happy, merry, and blessed Christmas.

James Todd
Video Surgeon
p.s.  Don't miss the special promotions and savings on our other products which are also set to end at the same time (midnight Tuesday)
Song Surgeon – This is the companion product to Video Surgeon.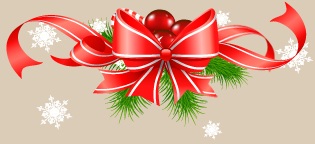 It is an audio slow downer and you can grab it right now and save up to 50% discount on the price of the Standard model, plus the CD version is available for only a buck, in case you want a physical product to put under the tree.
http://v4.songsurgeon.com/order/discount/cyber_monday/
SlideTrax – This is one of our newer products that enables a user to make a quick and simple video from any audio file. The resulting videos are compatible with and can be uploaded to YouTube and Face Book.  It's a very handy tool for musicians who have an audio file of music they'd like to share.  We are offering a 50% discount.
http://slidetrax.net/shopping/order/index.php?code=Xmas
Audio Switch – AS is a very handy tool to have around for musicians.  It allows for the mass conversion of audio files from one format to another.  It even allows you to select video files for conversion and strips the audio from the video file. Whether you have 100 or 10,000 files, you can load them up, start the program and walk away.  It'll do all the work for you.Grab it today at a 50% discount.
http://shopping.audio-switch.net/discount/index.html?code=half_off