Youtube, Other Video Conversion to MPEG4 Direct To Ipods

Video Conversion for Ipods, MPEG4 file format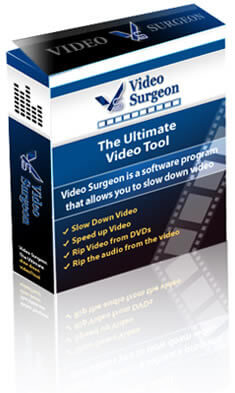 Videos are everywhere today. From the explosion of video sharing sites like Youtube, to the ubiquitious distribution of video ready cell phones to the availability of low cost, digital, home video cameras. Not only are videos shared thru Youtube, Google, and the many video sharing websites, but Video is now shared, stored and played in portable multi-media players like I-Pods (IPODS).

A common, high quality video format used in many of these applications is an MPEG4. This is the video file format used by I-Pods. Though common, it is far from ubiquitious. For example, most videos found on Youtube and other video sharing websites are flv files, a form of flash. These files cannot be played directly by I-Pods. They must first be converted to MPEG4 files. Moreover, the frame size of many videos is much larger than an IPOD screen. Though an IPOD can play these larger frame size video's they take up a lot of storage space because of their large file sizes. If these files can be first resized, before dumping them on ones I-Pod, the file sizes can be reduced signficantly.

Video Surgeon enables users to download files from almost any website. Once downloaded these files can be opened in Video Surgeon, resized, and then converted to MPEG-4's. Once that's done, they are ready to be dumped onto your I-Pod and played. In addition to MPEG-4's Video Surgeon can also save to a variety of other video formats, including, avi, mpeg-1, flv, and mov file types. The video below show you how simple this is to do.
Video Sources
Video Surgeon enables you to download videos from Youtube or other sites on the web. It allows you to use video from your home video camera, and it enables you to rip non-encrypted DVD's and use the videos contained on these DVD's.
Other Notable Features
Video Surgeon has a host of great features including video zooming, video slow down, pitch change, and the setting of beginning and ending loop points for the continuous looping of video. Video Surgeon can also extract the audio from the video and then save and convert this audio to an mp3 or wav file.

Video Surgeon Uses

Our customers use Video Surgeon in many different ways. Musicians, for example use Video Surgeon to download a music lesson, and then slow down video for practicing purposes. Athletes use Video Surgeon in a similar fashion. Not only is the slow down feature valuable, the ability to zoom is also a very useful tool for athletes and coaches.

While musicians and people playing sports are the most common users, there are a wide variety of other potential users including Private Investigators and Law Enforcement (reviewing video footage for documentary or evidentiary purposes). Dancers like Video Surgeon for reviewing and critiquing dance moves and steps. Researchers use Video Surgeon for the closer study and scrutiny of video data and evidence.


A Demo Version
If you are interested in Video Surgeon, please complete this form at the top of our home page, and we'll send you a link to download the FREE Demo version. The Demo version is a fully working version that has full functionality. It will limit you to 90 minutes of run-time.
One other option to grab the free demo version of Video Surgeon is to go to Download.com.
We think it is very important that you TRY the demo first before you buy it. That way you are not taking our word for it, you can actually see for yourself.